Carnival Around the World Dessert Graffiti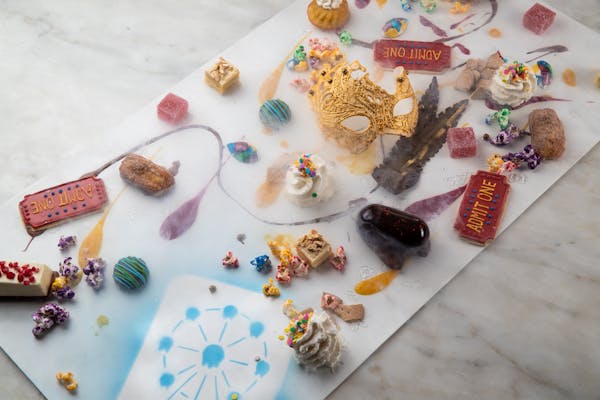 Come one come all and feast on our latest Dessert Graffiti: Carnival Around the World. This showstopper to end your meal is prepared tableside with more than two dozen treats celebrating carnival, like a chocolate mask, petit rum cakes, Buncha Crunch bon bons, and ticket cookies. A portion of proceeds will benefit Chef José Andrés's World Central Kitchen. The impact of the nonprofit's relief is worldwide, and Carnival Around the World represents the global efforts to provide meals to areas in need.
Try it in January at The Bazaar Beverly Hills, and in January and February at The Bazaar South Beach.