Bazaar Classics: The Story of a Cone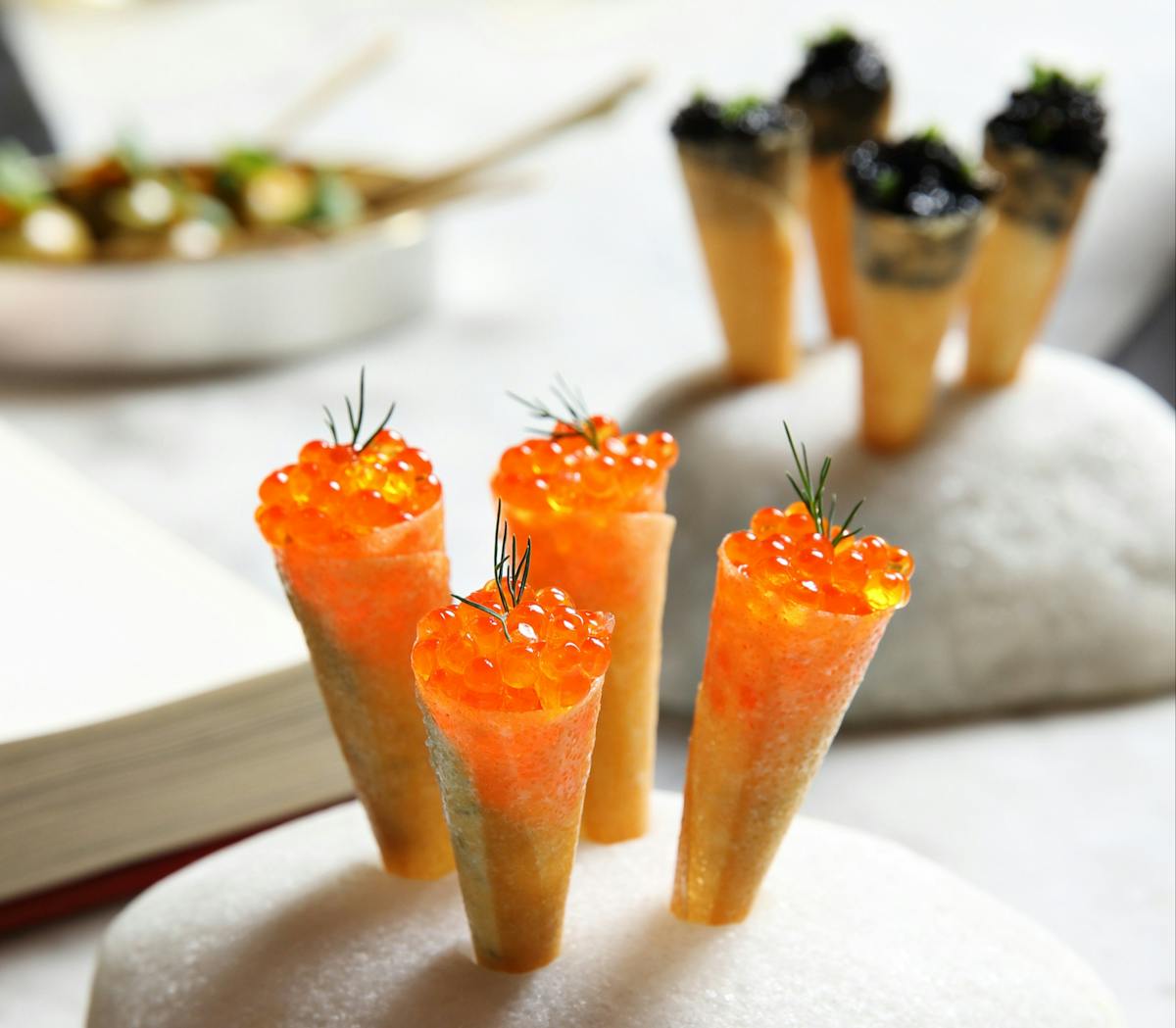 If a single dish could encapsulate the whimsy and exploration of flavors of the Bazaar experience, it's a cone. These savory two-bite treats were developed in 2003 at minibar, Chef José Andrés's experimental restaurant in Washington, DC. Dinners at minibar begin with small snacks – avant-garde finger foods – and the cones were a fun way to start the meal. When the first Bazaar opened in Beverly Hills 11 years ago, new cones were invented to demonstrate the flavors and textures that could be experienced in such a small package.
The Bagel & Lox Cone, available at all Bazaars, is filled with dill crème fraiche and topped with smoked trout roe in Beverly Hills and salmon roe in Las Vegas and South Beach. At The Bazaar South Beach, the city's Latin flare comes through in the Spicy Tuna Cone, with avocado purée, spicy tuna, and nori. And at The Bazaar Beverly Hills, find the American Caviar Cone, with a rich cauliflower crème fraiche and American Hackleback caviar, and a fitting California Cone, with avocado purée and tomato hearts.