8 Questions With Executive Chef Candace Ochoa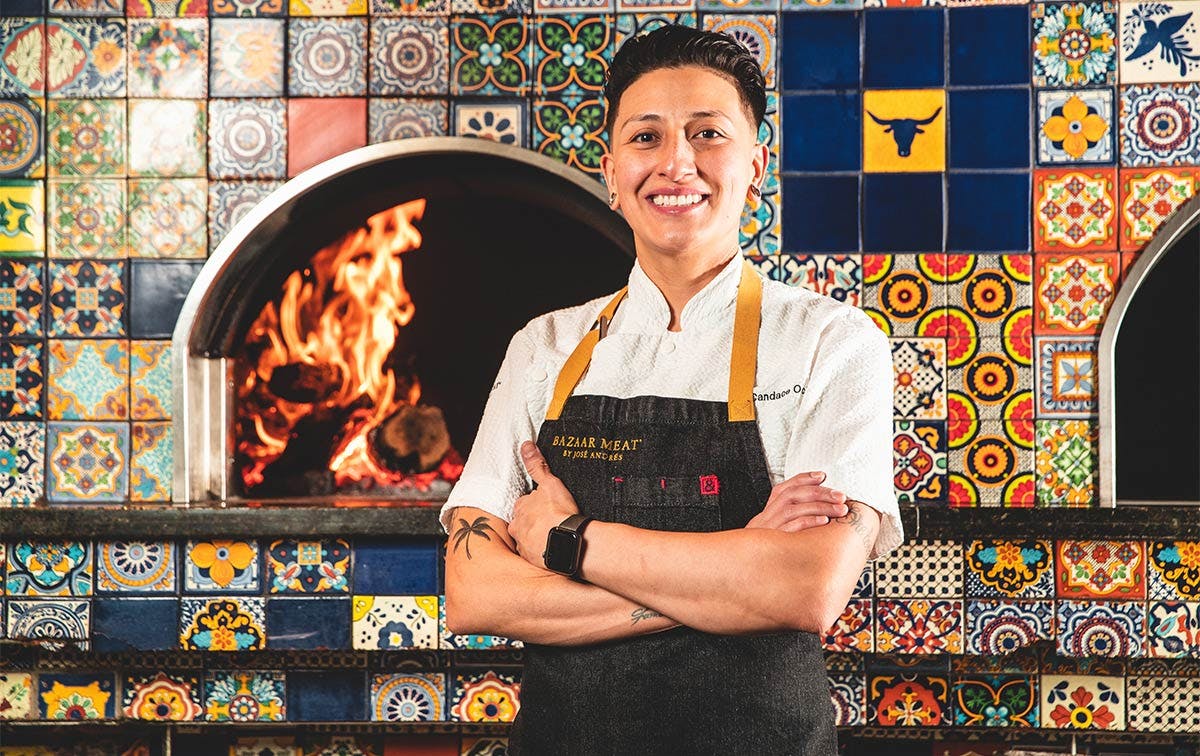 Bazaar Meat's Candace Ochoa has been with the Bazaar brand for a decade and has played an integral role in bring the Bazaar to life across the country. As she steps into her new role in Las Vegas as the Executive Chef, get to learn a bit more about her history with ThinkFoodGroup and some of her favorite dishes.
1) Tell us about yourself – how did you come to Bazaar Meat (and ThinkFoodGroup)?
A friend that I went to culinary school with reached out to me and expressed that Bazaar Beverly Hills was accepting applications. I applied and was hired in 2011. It was a year later that Bazaar South Beach was going to open. I got on board to be part of that opening, which I saw it as a great way to explore the ThinkFoodGroup brand. It was in Miami where I decided I wanted to help open Bazaar Meat in Las Vegas. It was a grand project, and I had to be a part of it!
2) What was the moment you knew you wanted to be a chef?
It was a series of moments that led me to realize that becoming a chef is what was meant for me. As a little girl cooking with my grandpa, making the fresh masa for tamales, smelling the slow braise of the meat cooking, preparing menudo, or when he'd take us fishing. I knew this ignited a passion inside me that was like no other – I grew fond of that feeling.
3) What's your favorite dish on the Bazaar Meat menu currently?
I've always enjoyed our Salmon Tartare – the house made nori chips, the fresh Salmon and dill is just the perfect blend of flavors!
4) Which dish is most popular with guests?
Of course our Classic Tartare and the fresh Parker House rolls.
5) Which dish is underrated and why?
The Gazpacho. It's underrated mostly because it's a cold soup. I feel it is a great blend of tomatoes, sherry vinegar, onion, garlic and green peppers. Its silky full bodied taste is perfection.
6) What's your favorite cocktail?
Bazaar has a Wood and Fire drink that's an excellent balance of Tequila and smoky flavor. Although I always enjoy a good Bulleit Old Fashioned.
7) What's your go-to dish to cook at home/cook for other people?
It's not so much a specific dish, it's more of a meal. There's something about breakfast that makes me happy. The pancakes, the eggs, the crispy potatoes, the buttered bread... oh, can't forget the coffee.
8) What are you looking forward to at the Bazaar this spring?
This spring I look forward to getting back to 100% occupancy in the restaurant. Also with Spring comes delicious vegetables, can't wait to start those artichokes, and Fava bean specials.