8 Questions with Bazaar Meat's New GM Edgar Sanchez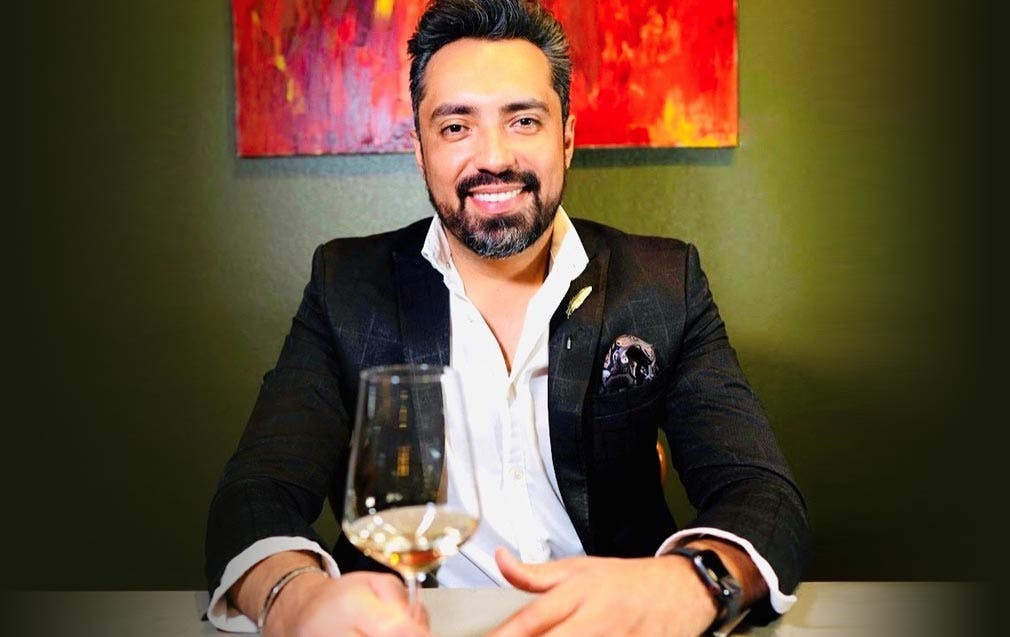 1) Tell us about yourself (and welcome!) How did you come to Bazaar Meat?
I was one of the opening managers for the SLS Las Vegas six years ago and I worked three different outlets as a Senior Manager and Acting General Manager. Three years later I joined the ThinkFoodGroup team as the Beverage Manager at China Poblano and I was there for one year when I got the opportunity to do my first opening in the Bahamas, as the Assistant General Manager of Fish by Jose Andres at Atlantis. I spent almost two years in Bahamas and I moved back to Las Vegas in November of 2019. I worked at Jaleo for seven months, then Jimmy Pumarol (director of Bazaar Concepts) gave me the opportunity to interview for the General Manager position at Bazaar Meat. I met with the executive team at Sahara Las Vegas and Jimmy, and I was blessed to become the General Manager.
2) What was the moment where you knew you wanted to work in restaurants?
I started in the Food and Beverage industry when I was 19 years old at a local tapas restaurant in Las Vegas called Firefly. I did every single position for back of house and front of house, working every area of a restaurant helped me to fall in love with this industry so four years later I decided to go to UNLV to get my Business Management Degree. After graduating I was able to get my first management opportunity and I started building an incredible career.
3) What's your favorite dish on the Bazaar Meat menu?
I have a lot of favorite dishes at Bazaar Meat, but when a guests asks me for recommendations the first dish that I recommend is the Cotton Candy Foie Gras. It is the best bite to start the Bazaar experience.
4) Which dish is most popular with guests?
We have a lot of popular dishes, but the one that guests go crazy for is the Kobe Air Bread.
5) Which dish is underrated and why?
Bison Buffalo Style carpaccio. This is a very unique dish - I think it is a brilliant creation that needs to be explained on the flavor profile and the story behind it so people can understand before ordering it.
6) What's your favorite cocktail?
When it comes to food and beverage I always like to have more than one favorite option. The cocktail that I drink is always based on the food that I choose to eat. In a place like Bazaar Meat I like spirit forward cocktails and I am a mezcal lover so my go to is either the Foggy Hill or the Aladdin Manhattan.
7) The holidays are approaching! How can we celebrate Thanksgiving with Bazaar Meat?
We offer a Thanksgiving tasting menu that was created with sharing in mind, so it provides that unique experience that creates an amazing connection of sharing a special day with people that you love, and this is what José Andrés restaurants are all about.
8) Last but not least, what are you thankful for this year?
I am thankful for the amazing opportunity that I was given to work at my favorite restaurant in one of the most important food and beverage cities in the world – and to be part of this incredible team. I am blessed to have a great job and health during these rough times.