8 Questions with Sommelier Lou Sentenat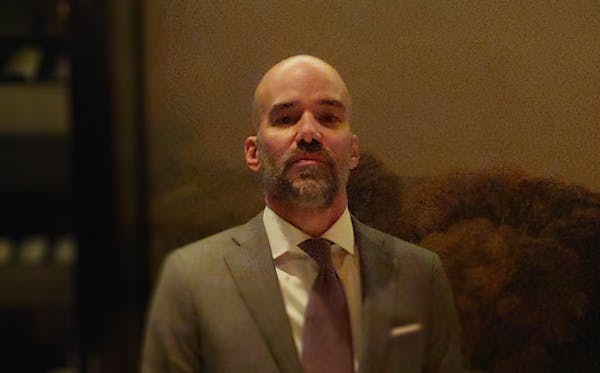 "Champagne - always Champagne!"
Bringing Sparkling Festival to life in Las Vegas is Bazaar Meat's Lead Sommelier, Lou Sentenat. Here he shares how he got into the world of wine, his recommendations on the best bottles under $30, and more.
1) Tell us about yourself. How did you come to Bazaar Meat?
I really want/need to be surrounded by excellence. I joined the United States Marine Corps and have degrees in Mathematics and Accounting. My post-grad studies revolved around computer science and I am still attending school today as I try and complete my PhD. I joined ThinkFoodGroup as a member of the opening team for Bazaar South Beach in 2012 and left an 11-year career with Mandarin Oriental Miami. All of these organizations and pursuits are the best of the best, that is why I landed at Bazaar South Beach.
2) Do you remember the first wine you ever tasted? What did you think?
I remember the first wine that had me wonder "why?" It was Ponzi Estate Reserve Pinot Noir from the Willamette Valley and that started this whole thing in motion. I'm still trying to answer that question and along the way, my life has just become one complicated drinking game.
3) When was the moment you knew you wanted to work in wine?
Beverage is the most technical aspect of any restaurant and I am a technical person. I was drawn to it from the start and always knew I would pursue mastery of it.
4) Bazaar Meat has more than 500 selections in its collection. How do you help diners navigate the wine list?
With 500 selections and the tiniest menu font imaginable in a darkly lit room, openness and hospitality is how our wine team helps diners navigate the list. We listen and ask questions above all else. If we are not armed with what the guest has ordered and cannot get more information, what is the point? Joseph, Bryan, and I comprise the sommelier team at Bazaar Meat and we are restaurant people first, we just happen to do wine and I think that our guest interactions build relationships before anything else.
5) Sparkling Festival is on the whole month of December. What should guests expect at Bazaar Meat?
Across the entire Bazaar platform, we are rolling out a cross-section of sparkling wines that offer a diverse array of styles that I feel offer a compelling experience. We are pouring three distinct sparkling offers along with a riff on a French 75 that provides a sparkling-curious guest a full experience for the holidays. Love it!
6) Since we can't always pop open a splurge bottle, what's your favorite wine under $30?
Let's splinter this into two audiences...
If you want to be engaged and it to be cerebral, go for something that provides a challenge and is food-focused. COS Frappato from Sicily would speak to this inner geek and provide a fun and differentiated wine experience. Ask me tomorrow and I'll give you a different answer of course!
If you just want to have fun, Willamette Valley Sparkling provides killer value and is just delicious. Argyle or Sokol are two producers that my mind considers go-to's and still will work with food.
7) What's your take on natural wine?
I am for respectful winemaking and being more thoughtful when it comes to how we treat our vineyard ecosystem and beyond. The natural wine movement is one of the voices that has pushed this topic to the forefront and I think to understand anything well you have to see the limits of these ideas. This is the limit of respect and it provides useful information to everyone that cares about wine. My reality and my program lie in a more moderate space because Las Vegas and my restaurant respond better to these approaches.
8) It gets chilly in Vegas! What's your favorite wine for winter?
Champagne - always Champagne!